Home

Tengerparti szállások

Napospart

Hotel Avliga Beach***
Hotel Avliga Beach***
The popular 3-star hotel only separated from the sandy beach by the boardwalk.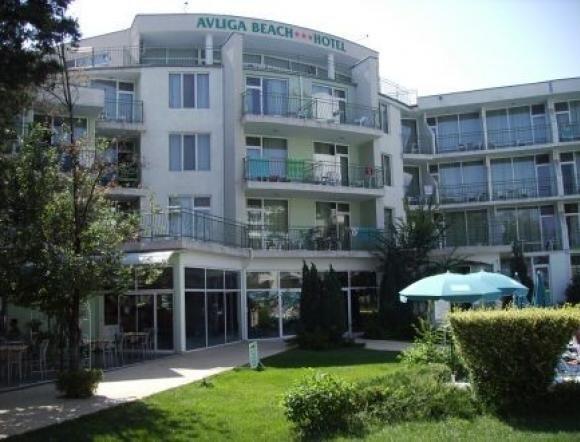 Services: pools for adults and children, centre reception, restaurant, lobby bar, beauty salon, room service, parking place (limited)
Parasols and sunbeds for free by the pool
Rooms: double bed rooms with 1 extra bed, air conditioner, telephone, bathroom, hairdryer, refrigerator
Discounts:
- In double bed 1 child with 2 adults on extra bed: 1 600 HUF/person/night, on normal bed: 50% discount under 12
- Adult on extra bed: 20% discount
Resort fee: 300 HUF/person/night for adults, 150 HUF/person/night for children under 12 years old
EARLY BOOKING DISCOUNTS!
-10%-ig until 30.04.2014.
with 50% deposit
All room types
| | | | | | | | | | | | | | | | | | | | | | | | | | | | | | | | |
| --- | --- | --- | --- | --- | --- | --- | --- | --- | --- | --- | --- | --- | --- | --- | --- | --- | --- | --- | --- | --- | --- | --- | --- | --- | --- | --- | --- | --- | --- | --- | --- |
| Jun | 1 | 2 | 3 | 4 | 5 | 6 | 7 | 8 | 9 | 10 | 11 | 12 | 13 | 14 | 15 | 16 | 17 | 18 | 19 | 20 | 21 | 22 | 23 | 24 | 25 | 26 | 27 | 28 | 29 | 30 |   |
| Jul | 1 | 2 | 3 | 4 | 5 | 6 | 7 | 8 | 9  | 10  | 11  | 12 | 13  | 14  | 15  | 16 | 17 | 18 | 19 | 20 | 21 | 22 | 23 | 24 | 25 | 26 | 27 | 28 | 29 | 30 | 31 |
| Aug | 1 | 2 | 3 | 4 | 5 | 6 | 7  | 8  | 9 | 10 | 11 | 12 | 13 | 14  | 15 | 16  | 17  | 18  | 19 | 20  | 21  | 22  | 23  | 24  | 25  | 26  | 27  | 28  | 29  | 30  | 31 |
HUF/person/night

half-board

before 10.06.

after 10.09.

12.06-10.07.

25.08-09.09

11.07 - 24.08.
Double bed room/2+1/

7.290

10.890

13.290